Our PowerProbe 9600 direct push/drill rig has been reconditioned with the largest auger and largest hammer offered for this model drill. We are capable of installing monitoring wells, collecting soil borings, installing well points up to 2″ in diameter, and injecting augmentations for remediation efforts. Need drilling services, wells, borings? We are ready!
Of course we still have our tight access drill too.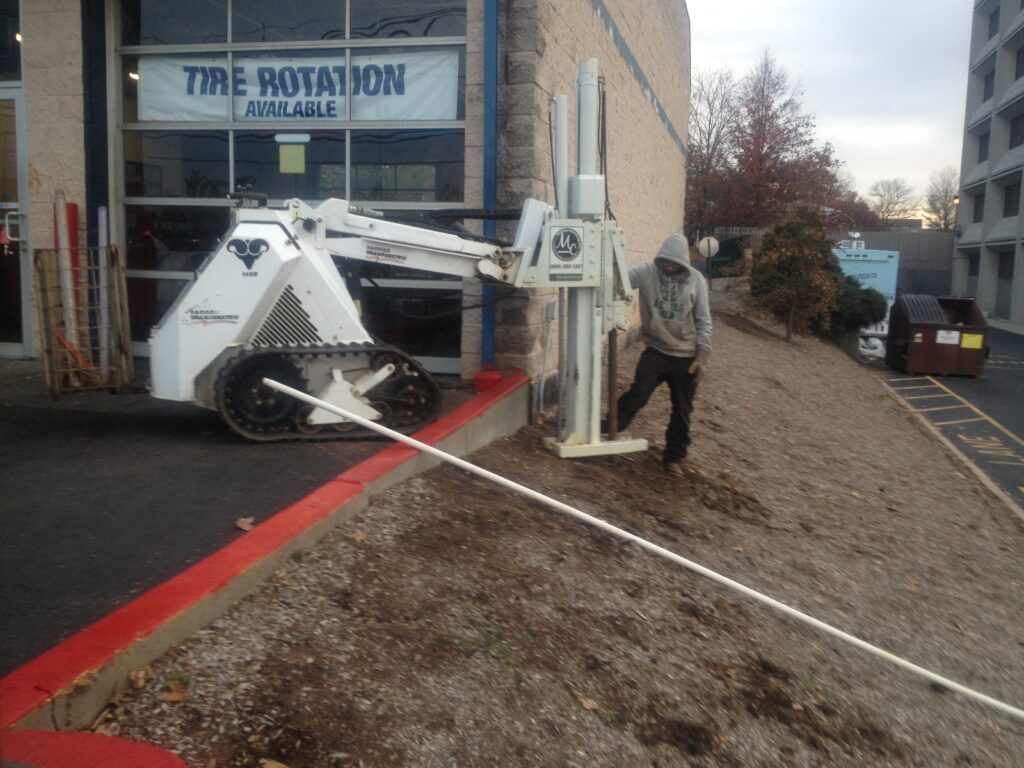 Note the foot of our drill operates and will drop below grade if required, our competitors cant do that. We can actually drill in a shallow excavation without putting the machine in the excavation.